Whether you're a couple or a family, it's easy to slip into bad habits that don't encourage you to spend time with your nearest and dearest, like eating in front of the TV instead of at a dining table. Of course there are those of us who simply don't have the space for dining, but if you're lucky enough to have room for a table in your kitchen, but your family still aren't using it, then take a look at these top tips that will make your space more appealing and turn your kitchen into the heart of your home.
1. Get Comfy
If you want your kitchen to be the place where your family gather to chat and spend time together then don't include a TV, but you can include other lounge like items that make rooms inviting. For example you might be able to squeeze a sofa into your space which could make the ideal spot for a book before bedtime or glass of wine with hubby in the evening. If not then make sure the chairs you have are comfortable to sit on and incorporate cushions, comforters and other accessories that bring a hint more warmth and cosiness to the surroundings. If your kitchen is pretty neutral you can use accessories to bring your design together and inject some colour.
2. Freshen Up
If your kitchen is looking tired and uncared for then it's unlikely that people will want to spend time in it. However, older kitchens don't necessarily need to be ripped out. If your carcass is still in good condition you can replace your kitchen cupboard doors, give the walls a lick of paint, get some new accessories and your kitchen will look brand new. There are a huge range of different cupboard doors to choose from and with the right approach you can transform your country kitchen into a modern masterpiece without having to hire a skip! A change is as good as a rest and a brand new kitchen is bound to attract your family members to come and take a look. Once they realise how much more enjoyable a space it is to be in they'll want to come back!
3. Be Bright
If there's one thing that puts people off using rooms it's a lack of light. Dark and dingy spaces can affect us physically and emotionally so if your kitchen is under-illuminated people won't want to use it. You can add light to a kitchen in many different ways. If you want to make a bigger investment then you could consider replacing your kitchen window with glazed doors or changing dark cupboards for lighter ones. Some more budget friendly ideas include fitting LED strip lighting around the bottom of your kitchen units to give a warm glow that will completely transform the space. Or include a few table and floor lamps dotted around to avoid the harsh and clinical look that conventional kitchen lighting can often create at night.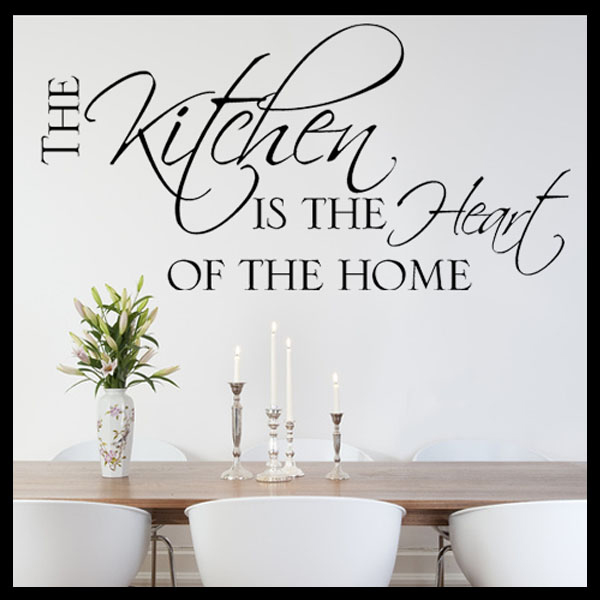 Graham Sharpe has been working for The Kitchen Door Workshop for over 10 years, helping advise on the latest design trends to keep the business on top of trends year by year. In his spare time he loves nothing more than to share these ideas with others on the internet.