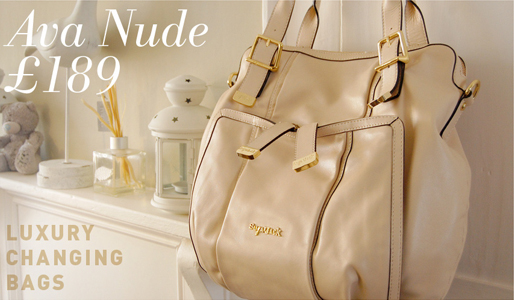 The Sugarjack brand of luxury designer leather changing bags has really made an impact on us at the Daily Grind. These baby changing bags are truly versatile, lovingly crafted and true designer luxury.
This challenge was a little more difficult, the designs looked so good, almost too good, we already had non-mothers wanting them! It seemed a shame to limit them to people who had babies, how could we offer to a wider audience? The answer came with the brilliant 'baby organiser' concept. A complete lining unit that had all the pockets and essentials for a changing bag that could simply be removed leaving just the second inner lining transforming the changing bag into a handbag
So these baby changing bags can be transformed into a handbag by removing the second inner lining.
These stunning luxury baby changing bags were also recently rated within the TOP 6 review of baby changing bags and also recieved the highest rating in Pregnacy and Birth Magazine. To top off this list of fantastic reviews the American parenting site, the Baby Scoop mistook one of the Sugarjack bags for a Prada Bag….. WoW.
Each month we will review a Sugarjack baby changing bag / handbag for you, giving you all the necessary information you need to decide which bag is your perfect match.