Nestled along the lapping waters of the River Orwell, the bustling Ipswich waterfront offers a picturesque glimpse into a coastal village that is steeped in maritime history. From glorious medieval architecture to vibrant streets lined with a variety of attractions, Ipswich waterfront exudes the perfect balances of old and new and tradition and sophistication. The historic charms of Ipswich create an environment that is ideal for a romantic escape or a family holiday.
Suffolks, Ipswich Waterfront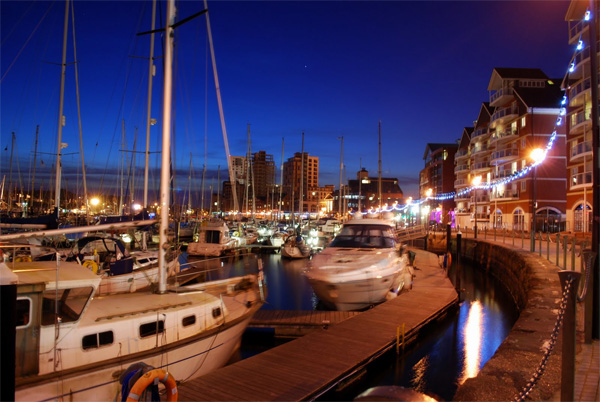 Soaking In the Waterfront History
Retrace the footsteps through Ipswich's rich history that dates back to the seventh century. Ipswich is England's first town to be constructed, making it the country's oldest, continuously inhabited town. Its colonization was greatly influenced by foreign settlers, including the Romans, Saxons, Danes, Normans and the Vikings, who raided Ipswich in 991. The maritime port was a centre of commerce for exporting local wool and pottery, and the harbour town was the site of shipbuilding.
In recent years, many of the architectural structures have been restored to their original façade, some with a few modern visual updates. Other buildings remain in varying states of decay, symbolizing the centuries old town and contributing to the rich tapestry of local history. Photographic opportunities abound at every corner as you take a tour on foot along the waterfront quay and through the cobbled streets, spotting such historical sites as the Unitarian Meeting House, Wolsey's Gate and 12 medieval churches. Take pause at the toll of Wolsey's Bells, the oldest church bells in the world that still resound from St. Lawrence's Church today. Pose for a few shots with the town's Wolsey, Oblensky and Giles statues.
The Ipswich Tourist Guides Association leads 90-minute public walking tours every Tuesday and Thursday between May and September. www.allaboutipswich.com/site-seeing-tours
Exploration and Entertainment
A visit to Ipswich is not complete without a tour of Christchurch Mansion, a Tudor brick mansion where rooms are clad in period décor that spans Tudor, Georgian and Victorian eras. This museum also showcases an impressive collection of art pieces from Suffolk's notable artists. Additional exhibitions, which change periodically, are on display as well. The mansion café welcomes visitors to indulge in a relaxing break for tea, and the grounds of Christchurch Park provide an ideal setting for a picnic lunch while the children play.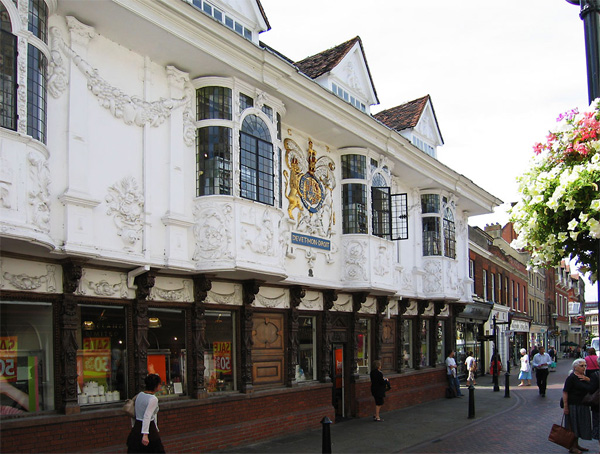 The Ipswich Museum provides a peek into the local maritime history, displaying informative and engaging exhibits and artefacts. Other museums include the Ipswich Art School Gallery and the Town Hall Galleries. Admission to all of these museums is free of charge.
Quests for souvenirs are sure to be rewarded at the numerous shops and boutiques that line the harbour village streets, interspersed with sidewalk cafes that beckon a sip, nibble and brief respite before continuing your day of shopping and sightseeing.
Animal lovers will marvel at the opportunity to view unique breeds of cattle, sheep, pigs and other livestock at Baylham Rare Breeds Farm. For an interactive zoo experience, children of all ages will enjoy a visit to Jimmy's Farm, where guests can hike a nature trail, caress some critters in the petting zoo, sample some award-winning free range sausage in the farm's restaurant or shop and take in an evening show at Theatre in the Forest.
Board the Orwell Lady riverboat and relax, taking in the mesmerizing breezes and panoramic scenery while cruising along the river. Enjoy the natural beauty from the sunny, open-air deck or from the interior cabin saloon, where snacks and beverages are served. Crew personnel serve as tour guides, providing interesting facts and history of the river and of the sites along the way.
For those who revel in ghost stories, the Gemini Ghost Tour enhances the old town's history by exploring the haunted legends of some of the area's buildings and bars.
Catch a theatrical show at one of Ipswich's performance venues, including The New Wolsey Theatre, DanceEast and The Ipswich Regent, the area's largest theatre. Performances include musicals, plays and dance arts spectacles.
Accommodations with Charm and Luxury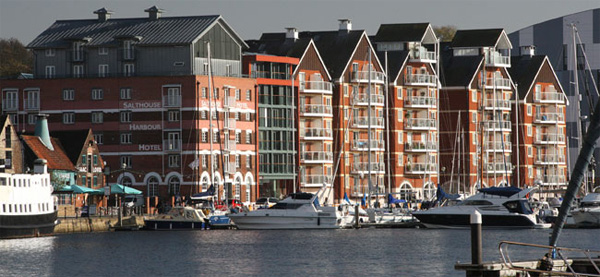 With so many enticing things to see and do in Ipswich, planning for a stay of several days is a wise and agreeable decision. For stunning harbour views and rich décor, consider the Salthouse Harbour Hotel and Restaurant. The waterside dining venue boasts a lengthy wine list, and the chef takes great pride in embracing locally produced ingredients into his innovative menu creations. Each room is decorated in an artful blend of urban chic for lavish surroundings in which to unwind at the end of the day.
www.salthouseharbour.co.uk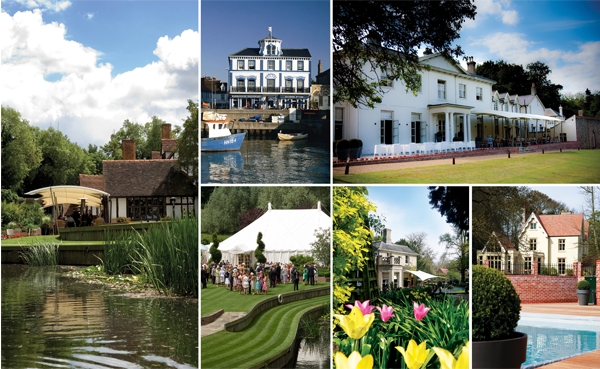 Alternately, Kesgrave Hall, a boutique hotel that houses 23 rooms, is situated in a peaceful locale of sprawling lawns and a sweeping terrace. The hotel includes a bar, outside dining and a venue with 300-guest capacity for special events and occasions. The rooms are decorated with a touch of modern funk, and service includes an afternoon tea that is touted as the best in the area.
www.milsomhotels.com/kesgravehall
Satiating Epicurean Curiosity
Food culture is prevalent throughout Ipswich, offering a delightful haven for culinary enthusiasts. Several waterfront cafes and gourmet restaurants offer guests al fresco dining with captivating views of the harbour. Savour the local flavours at the Suffolk Food Hall's restaurant, The Cookhouse, where Suffolk farmers and artisans showcase and cook their locally produced wares. From local specialties, such as Suffolk pork or smoked eel, to an array of European creations, the Ipswich dining scene offers something to satiate every palate. Fill your shopping bag with local provisions at the market square, and take part in a wine tasting event at one of the area restaurants.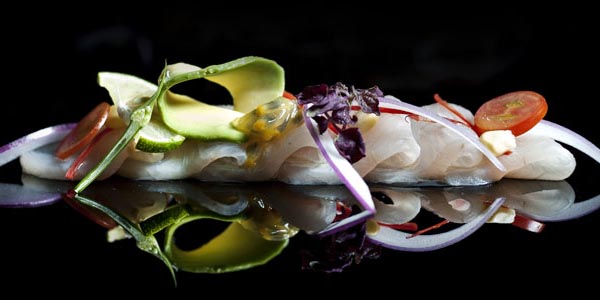 Foodies will not want to miss the annual Ipswich Food and Drink Festival, a three-day epicurean extravaganza featuring local, regional, national and global edibles and beverages. The event hosts cooking demonstrations by local and celebrity chefs, a beer festival, children's activities and live musical performances. Craft vendors offer kitchen and dining textiles and accessories, and food products are also available for purchase.
Events and Festivals
In addition to the Ipswich Food and Drink Festival, Ipswich is brimming with events throughout the summer months. The Ipswich Arts Festival features a number of arts and musical events, including Music on the Park, a concert series that showcases local musical talents. The Maritime Festival is a celebration of the waterfront's history and beauty.
www.marketsquaregroup.co.uk
Strolling Through Sundown
Conclude the day with a stroll along the waterfront docks amidst the spectacular and romantic backdrop of the evening sunset. As the glowing sun recedes into the horizon and sparkles off of the waters below, the day of exploring gives way to an evening of dining and entertainment. Ipswich is a thriving area for nightlife scenes, from pubs and fine dining to dance clubs and theatres. Night cruises along the river provide buffet suppers, entertainment and plenty of opportunity to gaze at the stars while pondering the next day's itinerary.
Whether you are contemplating an extended weekend getaway or a lengthy holiday with the entire family, embark on a holiday of exploration, recreation and relaxation in East Anglia's historic gem. Ipswich is only a short train ride from London, arriving at a waterfront village of medieval charm and modern hospitality. The Ipswich waterfront is one of England's most coveted holiday destinations, offering a diverse array of sites and attractions to delight every tourist.
---
Tim Capper writes for himself at the Daily-Grind
---