To celebrate the opening of their new Chocolate Store at St Pancras International, Godiva are holding a Taste of their new Valentines Chocolates, Chocolate dipped strawberries and champagne.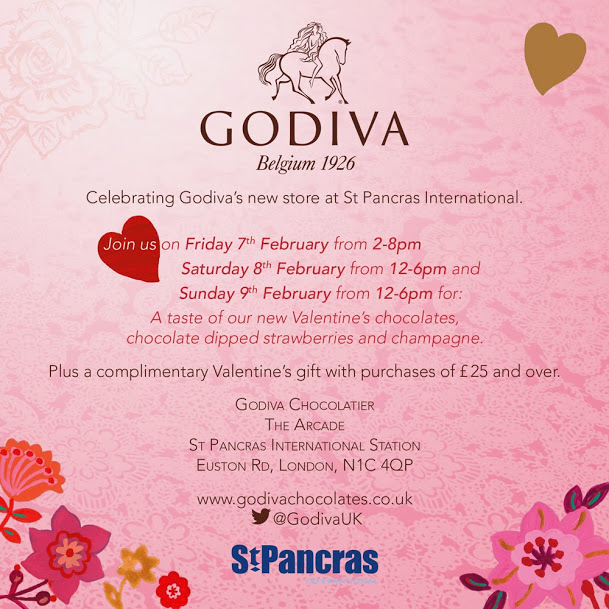 Godiva Chocolate Dates:
Friday 7th February : 2-8pm
Saturday 8th February : 12-6pm
Sunday 9th February : 12-6pm
Godiva Chocolates – St Pancras, London
The Arcade
St Pancras International Station
Euston RD
London
N1C 4QL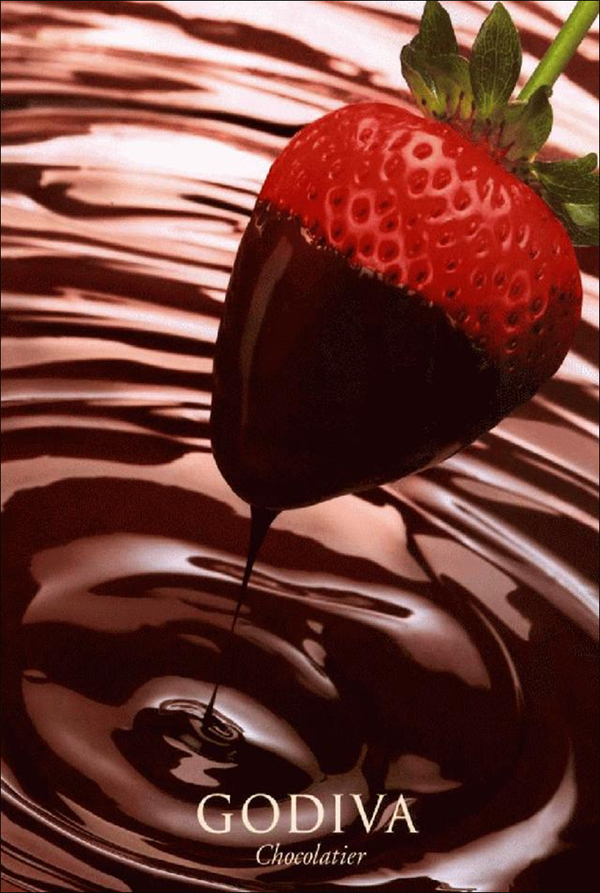 How To Make Perfect Chocolate Dipped Strawberries
Nothing says "I love you" quite like beautiful hand made chocolate strawberries. When made right, they can be an eye pleasing and tasty, but anyone who's ever made them can tell you it's easy for your romantic gesture to go wrong. It's hard to keep the chocolate from turning into a burnt and lumpy mess. Here are some tips on how to make extraordinary and perfect looking strawberries.
Perfect Chocolate Dipped Strawberries
First off, you're going to need your ingredients and tools:
- 8 ounces of chocolate chips
- 2 teaspoons of unsalted butter
- 1 pound of strawberries
- wax paper or cookie sheet
- double boiler
Melt the Chocolate and Butter
Using your double boiler, melt your chocolate and butter together. Chocolate is delicate and this technique prevents the chocolate from burning. Don't fret if you don't own a double boiler. You can easily make one by placing water in a sauce pan and placing a bowl inside it. There should be enough water to surround most of the bowl but make sure no water can get into it while it is boiling. Water entering the bowl can cause the chocolate to clump together. Keep the the water at a low simmer, not a rolling boil. Adding butter to your the chocolate makes the chocolate smoother and easier to dip.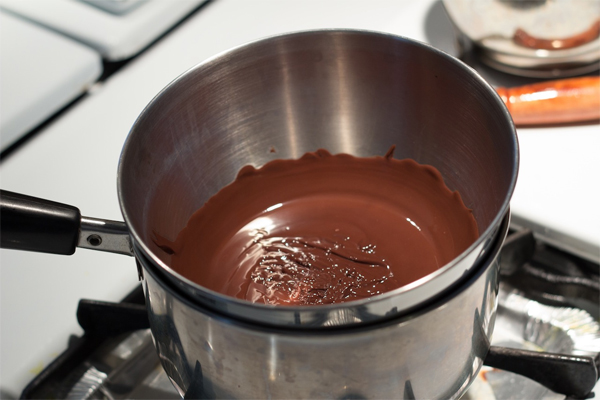 Dip the Strawberries
Do not chill the berries first, room temperature is best for dipping. Before actually dipping the strawberries into the chocolate, you're going have to select which strawberries to use. You'll want to find a perfectly ripe strawberry. Not one that is too green or too mushy and old. Be sure to check for any bruising on the strawberries. Don't cut the stems or leaves off the strawberries. Many people use toothpicks for dipping but they can easily slide off and fall into the chocolate that way. It's better to just hold the stem or leaf as you dip.
Wash your strawberries and gently pat-dry them. If the strawberries are still wet when you dip them, you risk clumping the chocolate. Now that you've done everything else it's finally time to dip your strawberries! Hold a strawberry by the leaf or stem and dip it into the chocolate as deep as possible. After dipping, shake off any excess chocolate and cover any bare spots. To get extra coverage hold the strawberry upside down (the stem facing downward) so the chocolate can cover closer to the leaf.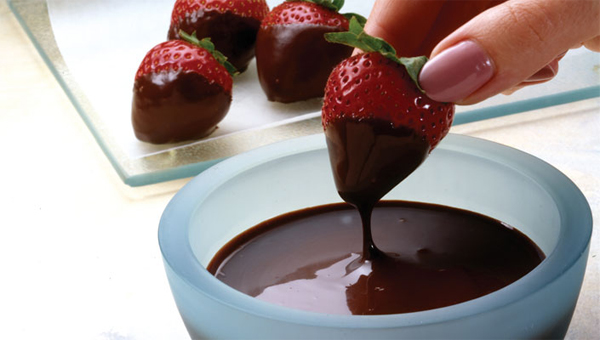 Drying and Storing
Once your delectable treats are covered, gently place them on the wax paper or cookie sheet. Don't put your strawberries in the fridge right away. Let them cool off and become room temperature. Clear a spot in the refrigerator. Once the berries are cooled off place them in the fridge until they have hardened. This normally take about 15-30 minutes. Don't keep the strawberries in the refrigerator once they've hardened. If you keep them in there too long, the can get a chalky texture. Take them out of the fridge and put them in airtight container. Store them in a cool place. The chocolate can become stale and the strawberries rot if kept out of the fridge too long. It's best to make them the day before or the day of consumption.
Make them fancy!
The chocolate strawberries alone are enough to make anyone's mouth water but for some added flare, try adding some drizzle. Take white chocolate chips and melt them in the double boiler. Once it's melted, pour it into a squeeze bottle. Make sure it stays warm so the chocolate dose not harden. Keep it in a bowl or jar of hot water if needed. Drizzle the white chocolate over the already refrigerated strawberries in a zig-zag formation. You can be as creative as you like with this part, do what ever pattern you think looks best. Afterwards you can top them with sprinkles, chopped nuts, our graham cracker crumbs if desired. Once you've finished. Place them in the refrigerator again until the white chocolate has hardened. Remember to take them out and store them in a container in a cool place.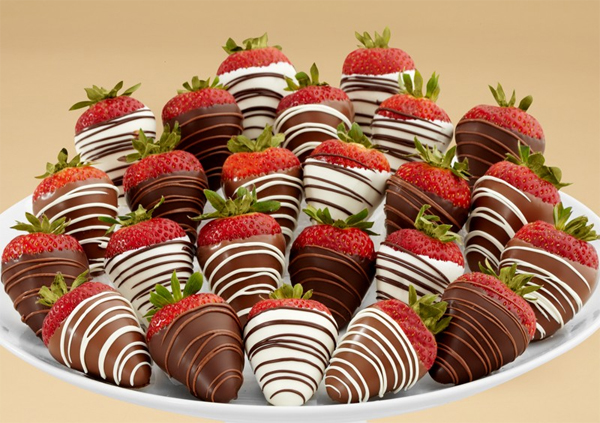 ---
Tim Capper writes for himself at the Daily-Grind
---