Your property could pay its own way in life. Today i discovered a business called a location library, these location agencies provide locations for photo shoots, TV and Filming.
Naively i assumed all of these 'locations' were created on a 'film set' so to speak. After a little investigating most locations are hired out for photo shoot, TV and filming, the simple reason, it's cheaper to hire a location then create a location.
Photo shoot locations can earn up to £500 per day, depending on the property. Granted, the properties located within this site are spectacular, but they also have properties with that something extra, from disused warehouses, industrial buildings to a yurt in a forest.
Owning a Location House
Michael Minns, former art director for BHS who was involved in many of their catalogue and advertising shoots, reckons his stunning one-bedroom flat earned twice as much as he did last year.
"Over one month, it was pretty well booked solidly. "Every day I'd come back from work, put back everything in its original place, give it a good clean and get in some supplies for the film crew for the next day," he says.

His apartment is in the converted 19th-century Alaska Buildings in SE1, and has been used for filming interviews with Joan Collins; photo shoots for retail brands such as Debenhams, IKEA, M&S as well as editorial magazines.
Magazines including Grazia, Living and Red have used it for fashion and lifestyle shoots and it's even been seen in Italian Vogue.

But when Michael bought the flat in 2003 it didn't look anything like it does now.

"There were two smaller rooms on the ground floor, plus a galley kitchen, tiny dining room and tiny bathroom at the back," he says.

"If you stood in the kitchen you could touch the walls either side at the same time." And on the mezzanine floor there were two bedrooms completely enclosed behind a solid balcony from which two narrow staircases led downstairs.

"But I loved all the original features – the exposed brick walls, the metal columns and the size of the windows. And I could imagine how it would look without all the walls."

Michael bought the flat with the express purpose of turning it into a space that could be used for shoots.

"In my job I'd been in several homes that people were making money out of while they were at work and I thought, 'I'd like to do that, too'," he says.

So he gutted and refurbished the apartment, leaving only the mezzanine floor. Now it has one large living room at ground level, wider stairs either side with storage underneath, and the solid balcony on the mezzanine has been replaced with a galvanised metal rail behind which is the double bed with a frosted wall of glass to one side for privacy.

The wooden floors are new and behind the living room there is an enlarged dining room/kitchen and, beside it, a very swish bathroom with solid teak bath and separate wet area.

Minns has put in a frosted glass panel in front of the bathroom, allowing privacy without blocking light, and all the glass panels and stairs are up-lit by blue LCDs.

The flat is decorated in black and white throughout with the added sparkle of huge chandeliers, oversized candelabra, Anglepoise lights and glass radiators. Anything that had a gilt surface has been sprayed black by a company that normally specialises in respraying car bodywork.

"It looks lovely, but as I have to keep the place tidy all the time I designed in lots of storage space," he says.
A Selection of Location Library Properties
A great source of inspiration for your own property.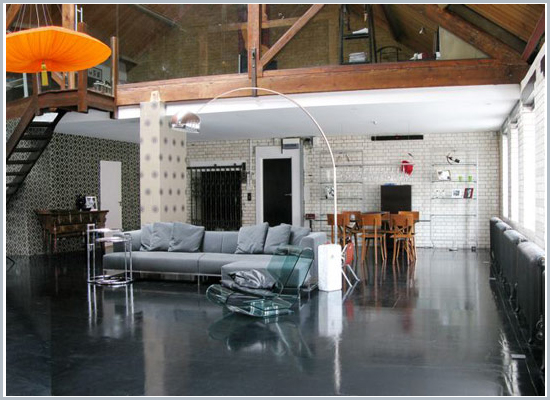 take one industrial location and some imagination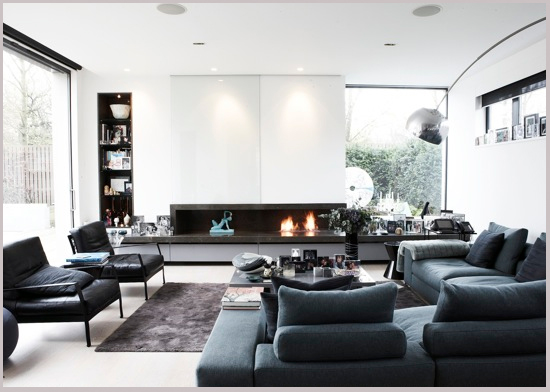 seriously posh, but it could make you a fortune, speak to the location library and find out what is in demand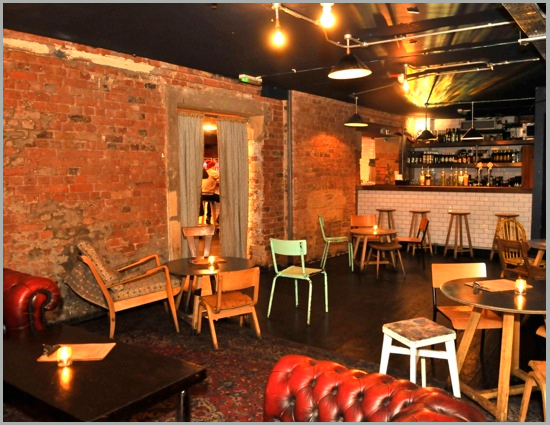 take one warehouse and throw in some chairs and mocked up bar.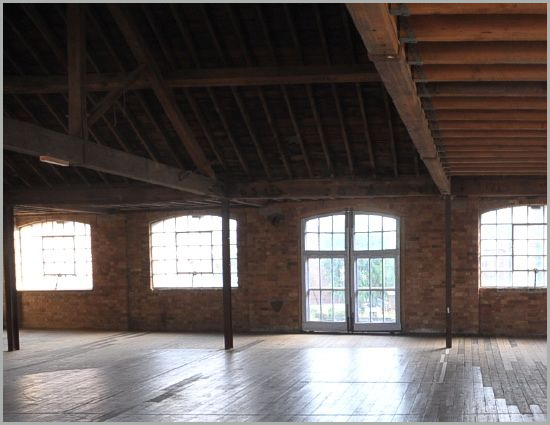 some spaced don't need furniture, just an incredible space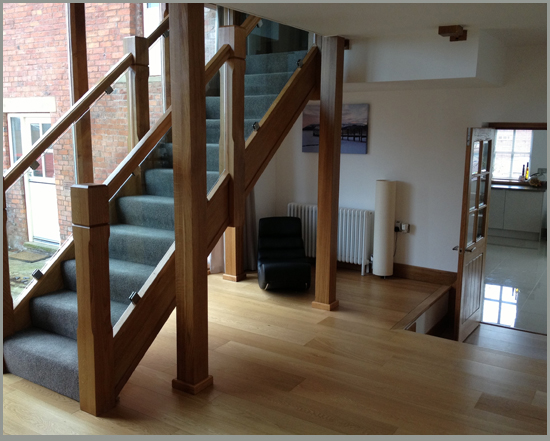 even an amazing pair of stairs could make you some extra cash
Information on Location Properties