Rice Milk : Money Back Guarantee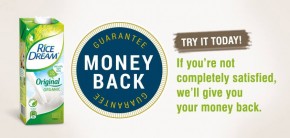 Money Back Guarantee
Rice Dream, Rice Milk has launched their Money Back Guarantee
We fully believe in our Rice Dream products, their simple ingredients and natural recipe and we guarantee your complete satisfaction – or we'll refund your money.
Terms & conditions for our Money Back Guarantee
This offer relates to any 1 litre or 3 by 200ml Rice Dream variety and is open to all residents in the UK aged 18 years or over. All till receipts showing your purchase of Rice Dream should be posted to the below address, including your full name and address together with a brief explanation (minimum 15, maximum 50 words) of your reasons for dissatisfaction.
A refund will then be issued via cheque. The promoter will not be liable for applications not received, incomplete, delayed or damaged. Only one application per household. This does not affect your statutory rights. This offer runs until April 30th 2014.
My Dairy Free Dream Money Back Guarantee PO BOX 133 Uckfield East Sussex TN22 1HH
---
Rice Dream Original + Calcium & Vitamins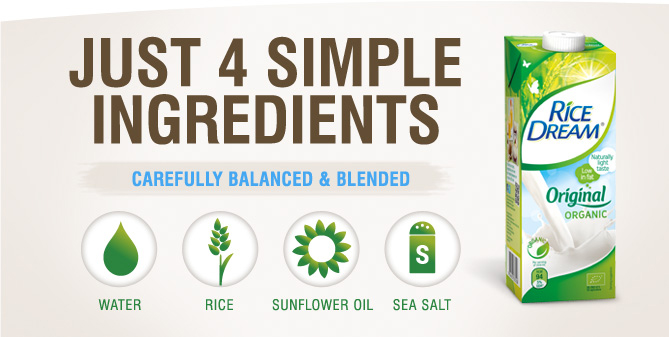 Free from artificial additives and full of goodness and flavour, our Rice Dream Original + Calcium & Vitamins is a healthy and great tasting dairy-free alternative for all to enjoy.
Going dairy-free needn't mean losing out on your vitamins and minerals as one 200ml glass will provide you with 30% of your recommended daily allowance (RDA) of calcium. That's just as much calcium as a glass of full fat cow's milk. Not only that, the added vitamin D2 helps your body to absorb calcium more easily.
And because we know that vegetarians and vegans often find it hard to consume enough vitamin B12, we fortify Rice Dream to ensure it can be the natural choice for everyone.
Price: See Stores