Scotland has had a clear role in shaping the current landscape of professional football around the globe. This is perhaps best demonstrated by the fact that the country produced two of the world's greatest ever managers; Sir Alex Ferguson and Bill Shankly, who won countless trophies during their respective careers.
However, Scotland's influence goes far beyond those two legendary names and this influence has become the focus of an exhibition entitled 'More Than A Game: How Scotland Shaped World Football'. The exhibition at the Kelvingrove museum showcases some of the historic Scottish footballers, from the all-time greats like Denis Law, right up to modern day heroes like James McFadden.
It also explains how the nation's influence crossed boarders and even continents, as emigrants left the country and introduced the game of football to other parts of the British empire and beyond.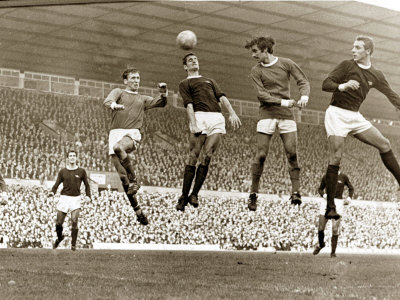 Amongst the objects on display are leather footballs dating back to the sixteenth century, goalposts used during historic matches and old club membership books from the various Scottish League clubs. Aside from Scottish teams, the exhibition also looks at landmark matches played in the country by foreign clubs, including Real Madrid.
Video touch screens help to guide visitors through their journey, while entertainment is also on offer to keep children entertained. Entry to the exhibition costs £5 for adults, although children under the age of 16 are able to gain entry for free.
Explore Glasgow
The exhibition is easily accessible and lends itself to a stay in a hotel in Glasgow city centre, which will also enable visitors to take in some of the other sights the city has to offer.
In 1990, Glasgow was named the European City of Culture and examples of cultural tourist attractions include the Gallery of Modern Art, the Theatre Royal, the Pavilion Theatre and the People's Palace. Additionally, the Kelvingrove Art Gallery and Museum has a vast range of exhibitions to enjoy. Moreover, Glasgow hosts various major sports teams, including the football teams Rangers and Celtic, as well as the Glasgow Warriors rugby union club, providing the opportunity for visitors to take in some top quality live sport.
The 'More Than A Game: How Scotland Shaped World Football' exhibition can be combined with the city's tourist attractions, its music scene, the opportunity to take in top class professional sport and its nightlife, to form a fantastic weekend getaway. This makes Glasgow absolutely ideal for those looking to book a lads city break. The city also has a thriving music scene, which has produced talents like Snow Patrol, Travis, Biffy Clyro, Franz Ferdinand, Belle & Sebastian and Primal Scream. Popular music venues in Glasgow include the Glasgow Royal Concert Hall, King Tut's Wah Wah Hut and the Scottish Exhibition and Conference Centre.
Then, at the end of the day, the city's active nightlife comes to the forefront, especially on the weekends; all tastes are catered for.