From striking coastlines to old-fashioned villages, from open heaths to river banks and ancient forests, Suffolk has so many beauties to offer. The loveliness of the outdoors is where you will find many of the school holiday summer events taking place in Suffolk in August and September.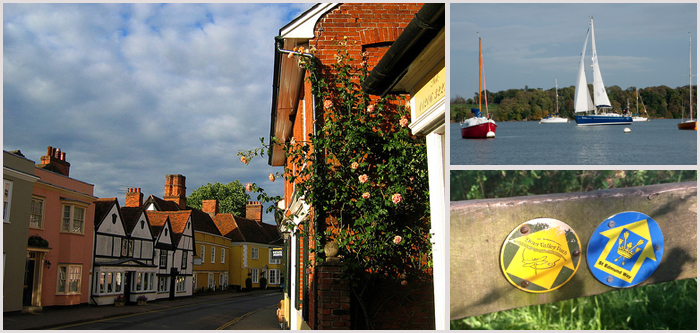 Suffolk Summer School Holidays
The whole family can enjoy nature walks whilst at the RSPB Nature Reserve in Minsmere. All walks start at their Discovery Centre and take about 45 minutes. See their website events page for more information about weekday and weekend walks in August and September, as well as other nature discovery events such as Binocular and Telescope demonstrations, bird ringing demonstrations and their Woodland Wonders explorations.
The RSPB and Natural England will sponsor an event at Cavenham Heath National Nature Reserve on 3-4 September. This is a highly unique event: your chance to see stone-curlews roosting. Coach reservations are first come, first served so make you sure you call to book a space.
RSPB Minsmere Info & Accommodation
Great Big Bugs and Beasties
If your children can't get enough of the great outdoors, there are plenty of other wildlife explorations available in summer and fall. Join the Park Rangers on 22 August at East Town Park, Haverhill for their "Great Big Bugs and Beasties" Hunt. The Park Rangers will also present "Creature Feature" at Chantry Park on 1 September, a chance to get acquainted with local snakes and lizards. If your children enjoy that, they will likely also enjoy learning more about slimy and scaly animals when the Suffolk Wildlife Trust presents a Wildlife Watch family activity for children 6-12 on 8 September in Ipswich.

Even very little children can join in the outdoor fun at Daws Hall Nature Reserve and Centre for Environmental Education in Lamarsh, North Essex. The first Tuesday of every month is a parent and toddler forest session they call "Out and Abouters."
www.visitsuffolk.com/suffolk-events/great-big-bugs-beasties-hunt
Outdoor walks can be wonderful for people of all ages, and all ages are welcome at the guided walk along the Felixstowe Promenade on 1 September. The walk will be led by volunteers from Stepping Out in Suffolk.
Discover Ipswich
On Tuesday afternoons, guided walks begin at the Ipswich Tourist Information Centre. Each walk has a unique theme. In August, enjoy walks around the themes of Victorian Visionaries, Adventurers and Explorers and Wolsey, the Man Behind the King. In September, put on your walking shoes and step out to the themes of How We Shopped in Times Gone By, A Question of Art, Cobbled All Over and Made in Ipswich.
Step back in history with a visit to Languard Fort on the river Orwell. Learn the fascinating history of the Fort from the 16th-20th centuries. Enjoy the Fort's Summer Holiday Trail in August or wait to participate in special tours of the Outer Battery during their Heritage Open Days from 11-14 September.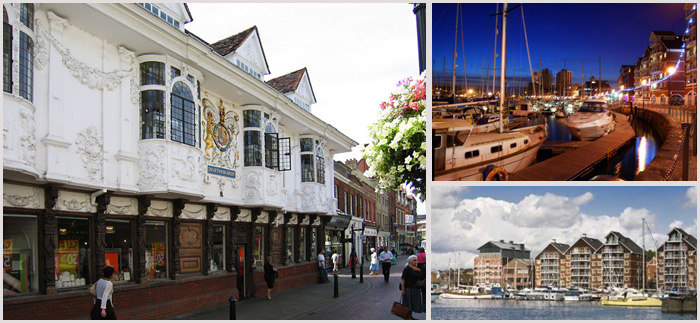 More opportunities to explore history come with Tudor High Summer at Kentwell, a relaxed historical re-creation on the weekend of 22-25 August, with activities at the Moat House, gardens and farms. There will also be some Tudor activities inside the House itself. Book tickets in advance online for discounts. On Tudor Days, the house "turns back the clock" so that visitors can catch a glimpse of what it must have been like to live in the 16th century.
The beauties of nature in Suffolk extend to the garden. There are a variety of excellent Farmer's Markets you'll enjoy visiting in Suffolk, where you'll discover fresh produce, locally produced meats, artisan breads, cheeses, chutneys, free range eggs and even beautifully made local crafts. What you can find will vary according to venue, but you'll have a lovely time exploring the many markets available, just a few of which include the Framlingham Markets, Kesgrave Market, Orford Country Market, Martlesham Heath Country Market, Halesworth, Wyken Vineyards Farmers' Market, Hartest Farmers' Marker and the Felixstowe Country Market.
Enjoy an evening of drama outdoors. Jimmy's Farm, a family friendly farm in Ipswich, plays host to the drama group Red Rose Chain during their summer theatre in the forest event. The group will finish its seven week run of two productions on August 24. This summer's productions are Wuthering Heights and A Comedy of Errors. If you want to enjoy a delicious pre-theatre dinner in the farm's barn restaurant, you must call ahead or book reservations online. Their elegant dinner menu of two or three courses includes gluten free adaptable and vegetarian options.
Ipswich Cycling Weekend, taking place 30-31 August, provides great opportunities for cyclists. Cyclists of all ages can take part in Sky Ride, which opens up traffic-free routes in the town centre. If you want to challenge yourself to a longer ride, join the Crafted Classique for their 100 km or 100 mile rides. If you'd rather watch than ride, find just the right spot to cheer on some of the top cyclists in Britain as they race to the finish line of the Ipswich Coastal Grand Prix.
Summertime is also music and carnival time! Mardi Gras festivities are the theme of the annual Aldeburgh Carnival held this year from 16-18 August. 15-17 August also finds Folkeast 2014 in session in the parkland of Glenham Hall. Listen to some of the best roots, acoustic and folk music around while enjoying good ale and artisan food. This is a family friendly event that includes workshops for all ages.
Family Friendly Hotels in Suffolk
Kesgrave Hall Hotel has twenty three en-suite bedrooms ranging from standard through to top rate. The aim is to run an exciting yet informal hotel offering great value in a relaxed environment. Check in time is 3.00pm and check out is 11.00am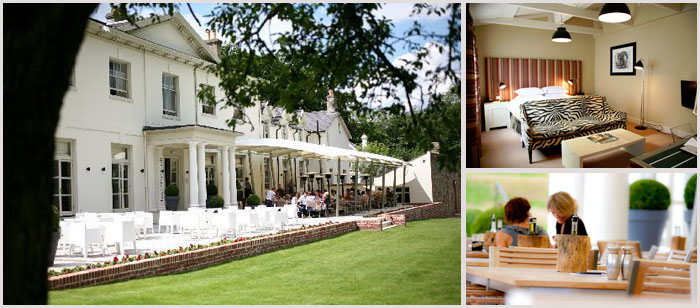 Kesgrave Hall Hotel
Hall Road, Kesgrave,
Ipswich, Suffolk,
IP5 2PU.
Tel: 01473 333741,
Email: reception@kesgravehall.com
www.milsomhotels.com/kesgravehall
---
Tim Capper writes for himself at the Daily-Grind
---