The holidays can be a stressful time for all involved. With buying presents, getting the house ready for massive family gatherings can be more than enough to sprout some gray hairs. But one thing we all need to remember is that this is a time to spend doing new things with loved ones for the stories, memories and the quality time.
Perfect things to do with your family in Essex this Christmas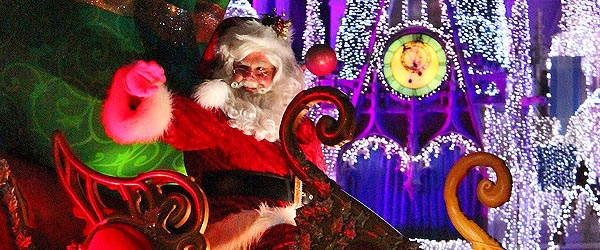 Ongar's Christmas Lighting
Nothing tells your that it's Christmas season than a full scale lighting. To stand there and watch total darkness transform into a beautiful winter wonderland is something every one needs to do with loved ones. The Epping Ongar Railway is Essex's longest running heritage railway, and they celebrate Christmas in style. They bring in jolly old Saint Nick for the kids, the rail station will be packed with funfair and carolers. Late night shopping is also a big part of this Christmas celebration, and they are even offering evening train services to get everybody in the Christmas spirit. This even is on November 29th, anybody in the area who is looking to start off their Christmas season with cheer should definitely go to the Epping Ongar Railway to join in the festivities.
Christmas Festive Fun at Canvey Island
This event is perfect for families with young children. On November 30th from noon to 5PM the town of historic Canvey Island will be holding a free lighting and family fun event. Santa will also be making an appearance to the event for the young ones to get in their Christmas wishes. There will also be fun fair stalls and children games. To wrap it all up the town will be doing a city wide Christmas lighting that is both beautiful and awe inspiring.
Brentwood Festive Gift Show
On December 1st Brentwood Centre is once again hosting a wonderful festive gift show. Local companies and national companies will all be in attendance. These companies have been working all year long to bring you the best of the best in Christmas gifts. The Brentwood Centre will be packed with 200 gift, craft and food stands with literally everything one would need for their holiday season. This event will have everything from shabby chic housewares, beautiful hand crafted jewelry, cheeses from around the globe and amazing hand made wine and spirits. This event starts at 10 in the morning and goes until 4 in the afternoon, and as a special bonus, parking is free!
Tickets to the event can be purchased online at : www.aztecevents.co.uk/brentwood
Today the Christmas season can be especially stressing, but with these events families can get away from the hustle and bustle and get into the holiday season properly. It's important to forget the stress of Christmas and get out with your family and make cherished memories that will last for life, and these events are the perfect way to get some of that long lost Christmas splendor back into senses.
---
---