The holiday season is upon us! These are the days to take a little extra time out of your schedule to meet up with your friends and get an update on their lives; it's a time to spread a lot of good cheer around. Why not call a few of those old friends and make a date to wander around a local Christmas Market or perhaps catch a panto? You'll find a lot of gifts you can give as presents to your loved ones.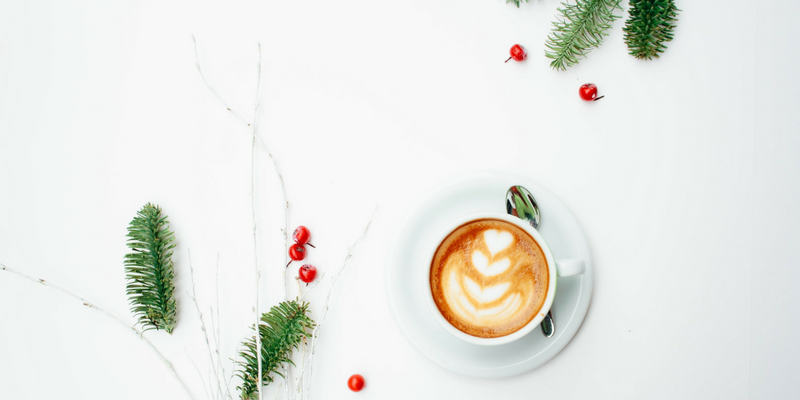 Wellingborough Christmas Fair
Wellingborough Christmas Fair at Orient Way in Market Square has so many opportunities for finding great presents for your friends and family. Visit their trading chalets where you'll find holiday jumpers and warm winter hats for both children and adults. Stop by the Hog Roast for a tasty treat at meal time or anytime in between. Be sure to pay a visit to Santa – he would love to see the children.
Wellingborough Christmas Fair 2017 is open from 10am – 6pm through 6th December. From 7th December until 24 December, they are open from 10am – 8pm daily. You can find them at Orient Way, Market Square, Wellingborough.
Christmas Fair and Tree Sale
There's still time to visit the Christmas Fair and Tree Sale at Broughton House. Catch a sense of the holidays here wandering amongst the Christmas trees where you'll be surrounded by an intoxicating scent of pine trees. Choose a British-grown Nordmann Fir or perhaps a potted Omorika tree. All the trees Broughton sell are of a high quality; neither variety is prone to dropping their needles so there will be no need to worry about your carpet or floor being covered with pine needles.
Next, check out the Christmas Fair to see the handmade wreaths and exclusive Christmas decorations. You will find a large selection of impressive gifts to bestow upon your friends. Sumptuous foods from the surrounding region will be available for your tasting pleasure.
Broughton House is located between Weekley and Geddington on the A43. The Christmas Fair and Tree Sale will be happening from 1st -17th December 2017; 10am – 5pm with a late night opening on Friday evenings until 7pm.
Tea with Santa
The children will be delighted as Santa drops by their table for a personal chat with them when they come round for Tea with Santa at Bosworth Garden Centre, Finedon Road, Burton, Latimer. The jolly old man in the red suit takes tea daily at 4:30pm. He will even have a present for each child. Throughout the day, there will be other forms of entertainment and other Christmas characters as well as the elves. Prices will vary depending on the package you choose. Make your reservation on the website of Bosworth Garden Centre. Tea with Santa continues to run daily until 20 December 2017.
Christmas Light Switch On
The Spanhoe Lodge will be decked out and dressed up for the season. Inside and out, this lovely family-run B&B will be pulling out the stops to show the Lodge at its festive best. The family invites you to come and join them as they switch on their Christmas lights. The event is free to attend. This year, they have decided to raise money to benefit the Lakelands Hospice. You will find a Memory Tree, hear carol singing and have the opportunity to visit Santa's Grotto. In addition, there will be the chance to enjoy mince pies and mulled wine. All the proceeds will go toward Lakelands Hospice.
This event takes place on Friday, 1 December 2017. Doors open at 6pm. Lights will be switched on at 7pm and remain on throughout the month of December. Spanhoe Lodge is located Nr Corby, Laxton, Harringworth.
Sky Lark Christmas Market
This year's Christmas Market at Sky Lark will be held in a specially built events barn, nicely kitted out with lovely trees from Sky Lark's Christmas tree field. They will be decorated in all their holiday finery. Items to be sold at the Market will range from traditional seasonal crafts to unique items and even the unusual. You will find a wide assortment of presents for your family, and maybe a gift for yourself at Sky Lark. This will be a special excursion, making this Christmas shopping outing a beautiful and exclusive event.
The Market will be held on 10th, 16th and 17th December 2017. It opens its doors to visitors from 11am to 3pm. Admission is free.
Santa's Grotto at Sky Lark
The same Sky Lark Farm is hosting Santa's Grotto. Bring your child out to visit Santa. He's brought along two of his reindeer this year. While you're there, you may also pick out a Christmas tree for your home. Choose your preferred time to call round and call them at 01327 300471 to make a booking. For the price of £10 for each child, they will be able to see Santa and his reindeer, receive their own present and be given food they can feed the reindeer. Each one will receive a photo. While the reservations must be made by phone and in advance, payment will only need to be given on the day of the event. Please make note of the dates and times when the Grotto will be open:
Saturday 2 December: 10am – 4.30pm
Sunday 3 December: 10am – 4.30pm
Saturday 9 December: 10am – 4.30pm
Sunday 10 December: 10am – 4.30pm
Friday 15 December: 3pm – 6.00pm
Saturday 16 December: 10am – 4.30pm
Sunday 17 December: 10am – 4.30pm
Wednesday 20 December: 1pm – 5.00pm
Thursday 21 December: 1pm – 5.00pm
Friday 22 December: 10am – 4.30pm
Saturday 23 December: 10am – 4.30pm
Both the Christmas Market and Santa's Grotto can be found at Sky Lark Fields Farm, Lower Shuckburgh Rd, Daventry. Sky Lark is easy to find between Staverton and Napton.
Snow White and the Seven Dwarfs
Bring the family out to experience some of the best Kettering panto of the 2017 holiday season. That Wicked Queen is out to get Snow White all because the beautiful young lady has replaced the Queen as "the fairest of them all". Luckily for Snow White, Dame Dolly and Herbie the Huntsman will do everything in their power to thwart that Wicked Queen. Between those two and Snow White's own "Magnificent Seven" you know the battle to rescue the fair maiden will keep you in stitches. But who will win? We hope she and Prince Simon of Sofaria will get their happily ever after ending. You'll have to attend the show at The Lighthouse Theatre to find out how it all works out.
Snow White and the Seven Dwarfs runs from 8th – 31st December 2017. Tickets run between £12.50 to £18 for a single adult ticket. The Lighthouse offer family package prices, so check out their website or call their box office to book your tickets. The Lighthouse Theatre is at Thurston Dr, Kettering.
The Wind in the Willows
This one is a classic for the whole family. The Core at Corby Cube presents, The Wind in the Willows. All your old friends are here, living their adventuresome lives on the bank of the river. Join them on their mad-cap journeys down the river and into the Wild Wood. Ratty, Toad and Badger will warm your heart and have you laughing as they sometimes get into silly mischief. The production at The Core is "filled with humor, song and dance and lively storytelling that puts the audience right at the glittering heart of the action and gets you ready for Christmas." Revisit this wonderful tale of talking animals and camaraderie with your children, or perhaps introduce them to The Wind in the Willows for their first of many journeys with these beloved characters.
The Wind in the Willows will be running from 7th – 30th December 2017 at The Core at Corby Cube, located on George Street, Corby. Tickets range in price from £9 – £14.50. Book online or call their box office at 01536 470470 if you're booking a group of 8 or more.
Christmas in Uppingham
You'll find Uppingham in the gorgeous countryside of Rutland where you will be most welcome to join in their Christmas Market. The town's mayor will be switching on the Christmas lights at 5.30pm on 7th December 2017. This is also the official starting time of the market. You'll hear choirs, buskers and live music playing as you roam about the market stalls, munching on roasted chestnuts and sipping on mulled wine. Santa will join in the festivities with one of his reindeer. Enjoy the street entertainers and competitions. The children can have their faces painted and everyone should have a meal from at least one of the food vendors. You will find a wide variety of gift ideas in Uppingham. Many of the local stores with stay open for late night shopping.
The Uppingham Christmas Market will remain open until 9pm. You will find it set up in The Market Place in Uppingham.
Christmas in and around Corby is filled with a multitude of things to do and see. Take some time out of your busy schedule and spend a few hours with those closest to you, exploring regional holiday displays and markets. You'll be making memories for a lifetime. Merry Christmas everyone!