If you have walked down The High Street in Corby Old Village this past year you will have noticed a new, hip, buzzy feeling happening in the High Street these days, it really feels like a vibrant village again.
This past year we have seen a Florist Opening ( Oops a Daisy ), Northants Cafe of the Year (the Good Bean ), stunning Fashion ( Julie is Lovely at The Junction ), the Polish Shop ( Mustard Heaven ), Onced Loved moved to larger premises, and the word on the street is the Fish and Chip shop will be open again soon.
So join the shops on The High Street to create and celebrate A Village Christmas.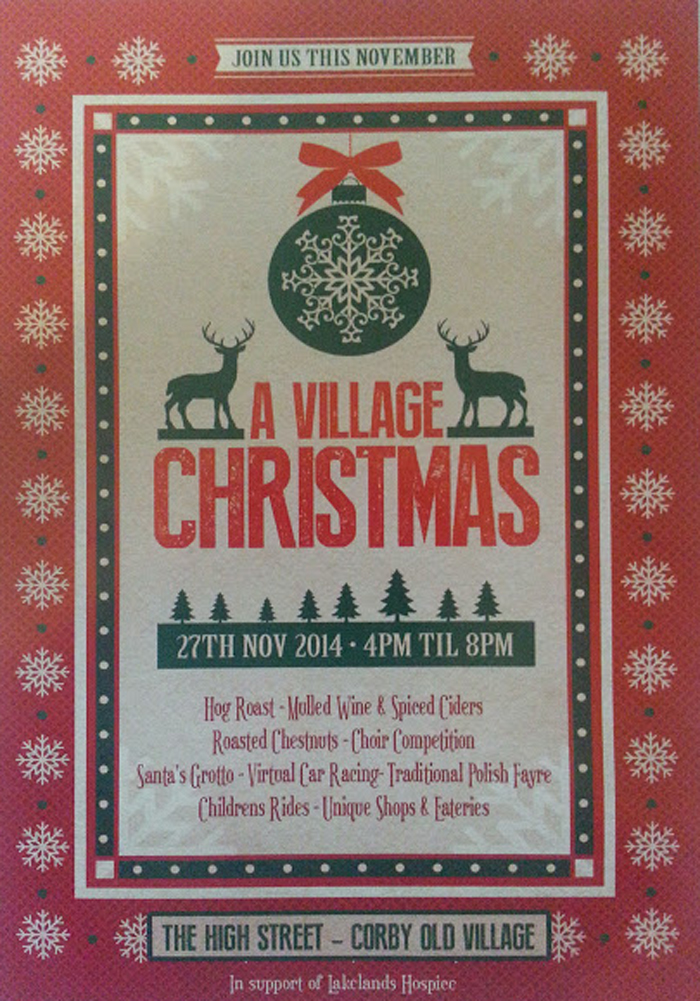 A Village Christmas
Corby Old Village
The High Street
27th November 2014
4pm Til 8pm
Apart from having a good nosy around the shops, meeting the owners, there will be :
Hog Roast & Mulled Wine, Spiced Ciders too
Roasted Chestnuts with a Choir Competition ( I'll gracefully bow out )
Santa's Grotto
Vitual car Racing
Traditional Polish Fayre ( You have to try the mustards ! )
Childrens Rides
And all in Support of Lakelands Hospice.
---
Tim Capper writes for himself at the Daily-Grind
---