For all the moaning we do at Kids "in my day", "when i was a kid" they are just as brilliant today as they have ever been.
The yearly Sport Relief was held on Friday 21st – Sunday 23rd March 2014 and the teens in Brigstock wanted to play their little part in raising money for charity. Eilish (will be correct by my child, parents hey) was the initial ringleader I believe, then getting involved with her friends, my daughter included Claudia, to Do Something for Sport Relief.
Three Legged Race around Brigstock for Sport Relief
This was planned for Sunday 23rd March. The Girls placed posters around the village if others wanted to join in, but ultimately it was only going to be six girls come what may. They did attract a few more participants, kids of all ages and a few adults.
So a very well done to the Teens of Brigstock, you should be very proud of yourselves!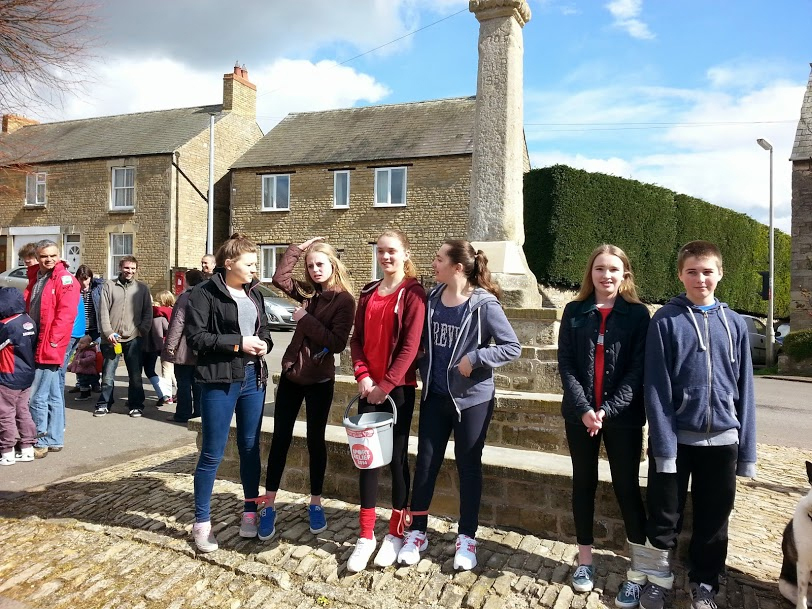 Eilish in the center with the Sport Relief fund raising bucket. Teams limbering up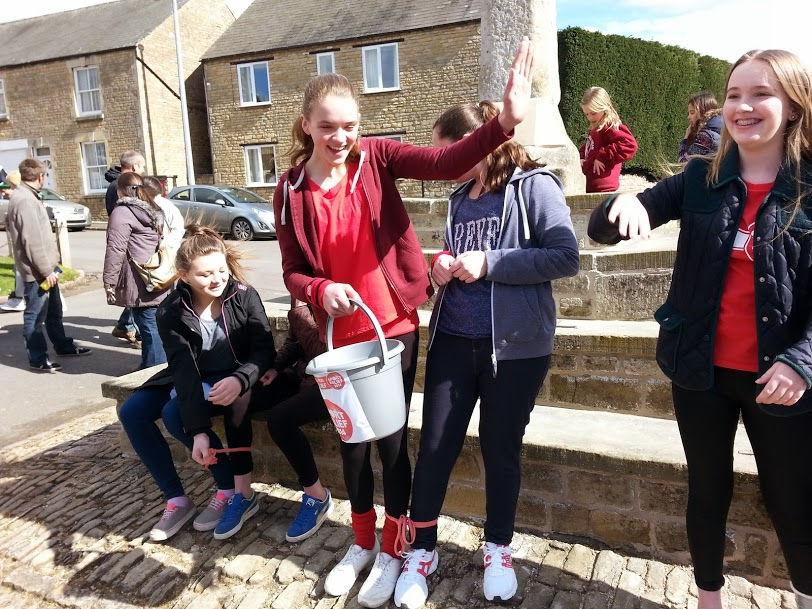 High five, or falling over … you decide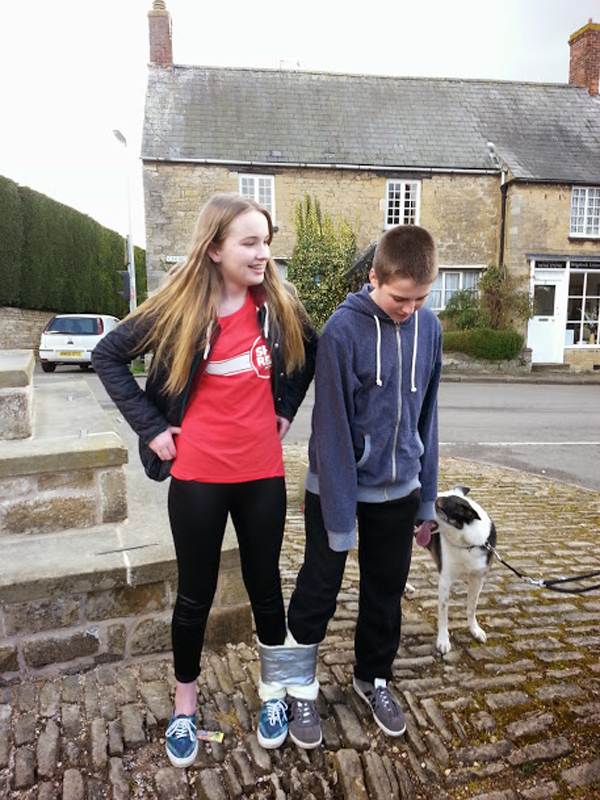 Claudia ropes in her cousin Matthew or perhaps, gaffer taped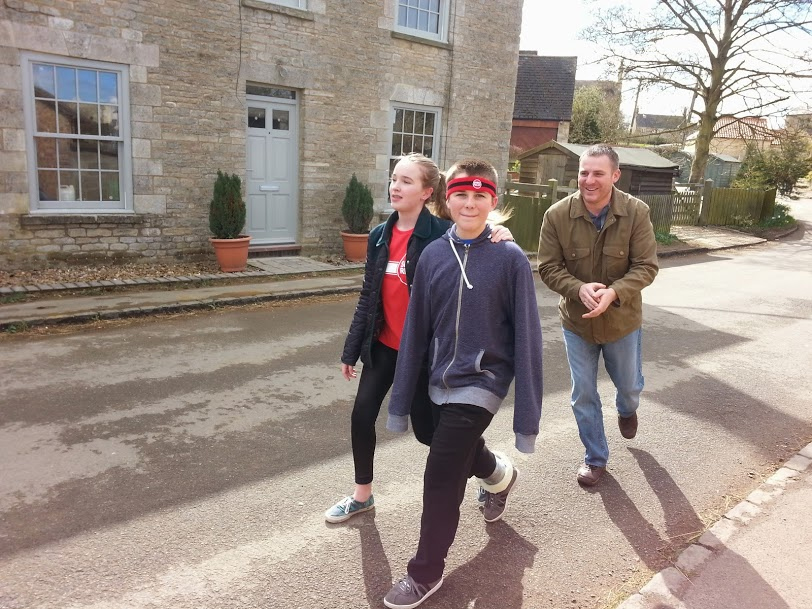 First lap of the village, with some tender parental encouragement from Matthew's Dad.
---
Tim Capper writes for himself at the Daily-Grind
---