What a wonderful start to the 2015 Brigstock Living Advent Calendar!
The first advent calendar window was at Brigstock Newsagents and hosted by the proprietor Sammy and her mum Cynthia.
Brigstock Living Advent Calendar 2015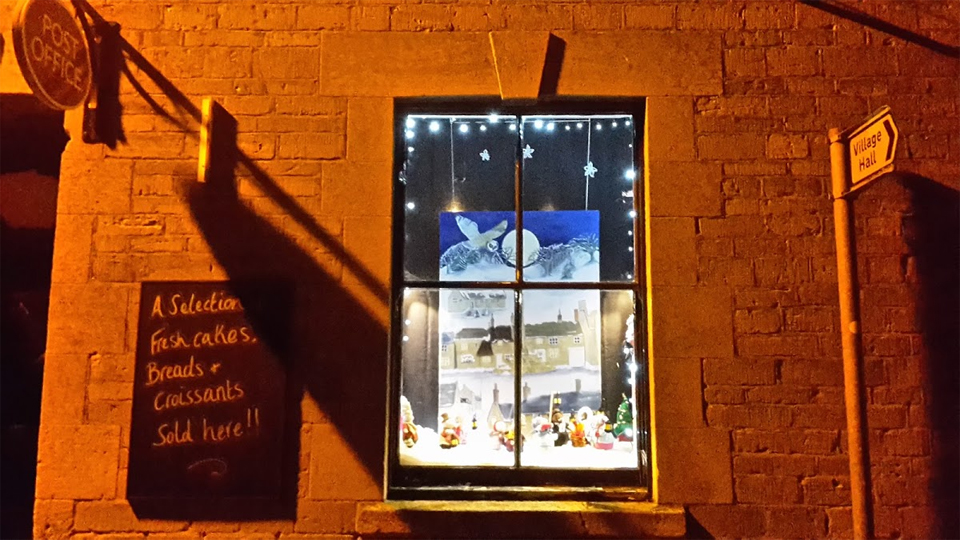 With a murine theme of 'Christmas carols', the amazing display has been created by the Wednesday morning group of ladies who meet in the coffee shop. The Knit and Natter group (also shockingly known as The Stitch and B*tch group), anyone is welcome to come along and join in the chatter and creativity.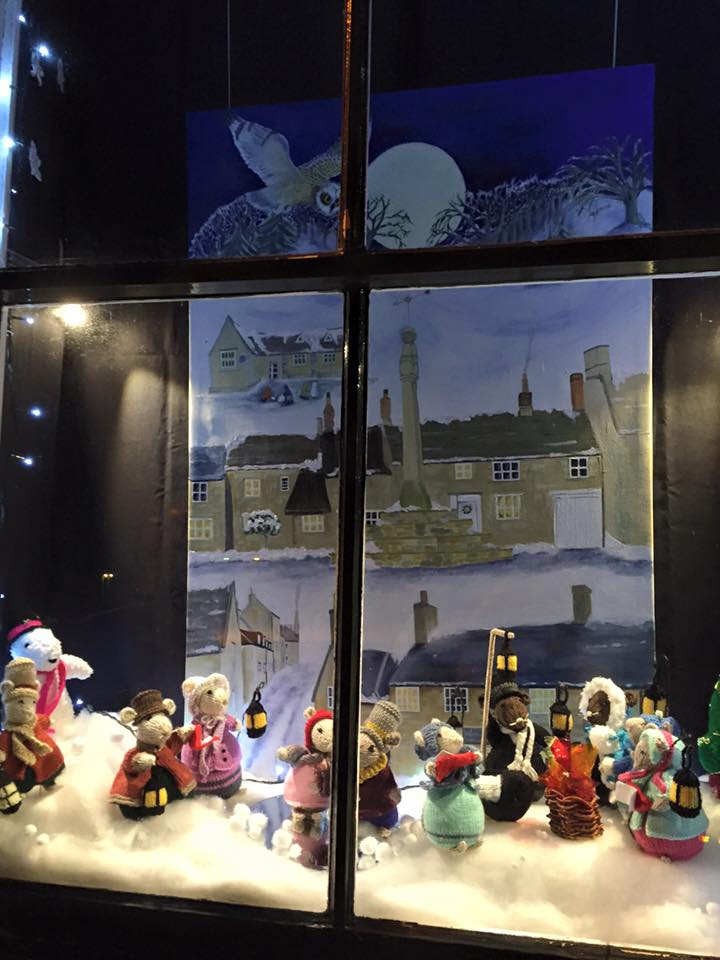 An enchanting scene of knitted mice was revealed, caroling on a snowy Hall Hill. The scenic backdrop created and painted by the talented Sue Phillips. The detail and work in the mice is remarkable, with so many clever touches, down to coat buttons and whiskers!
Even a bearded Santa Cl'ouse perched on a rooftop.
There will be a nightly collection for the local senior citizens group, The Brigstock Sunnysiders so bring any spare change along with you!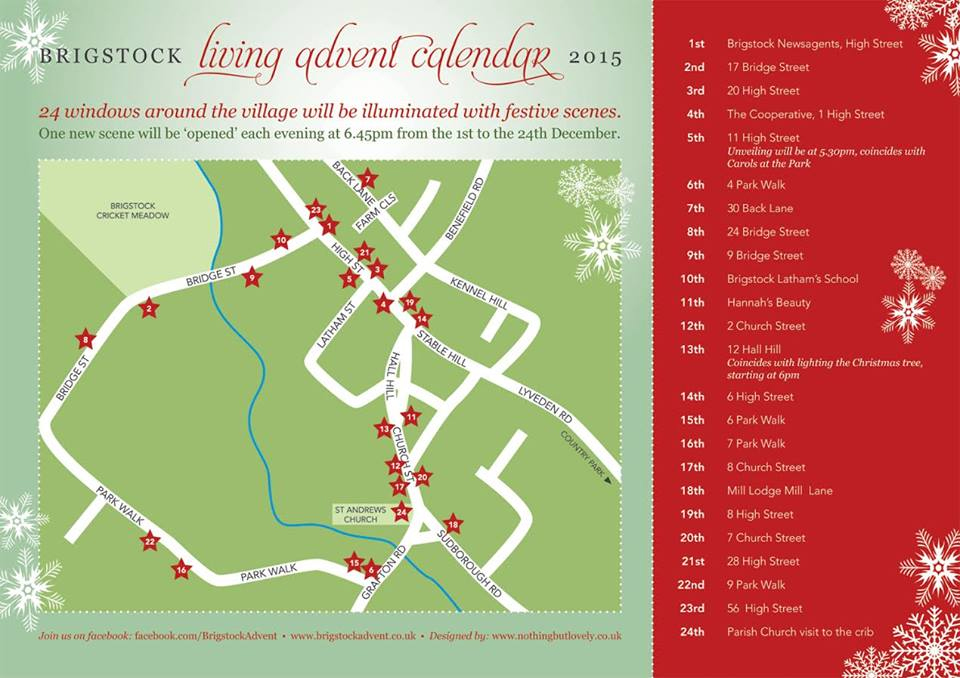 There was a fantastic turnout tonight and we would like to thank everyone for their support.
Brigstock Post Office
Tell Us About Your Local Event