Promote your local event online and for FREE.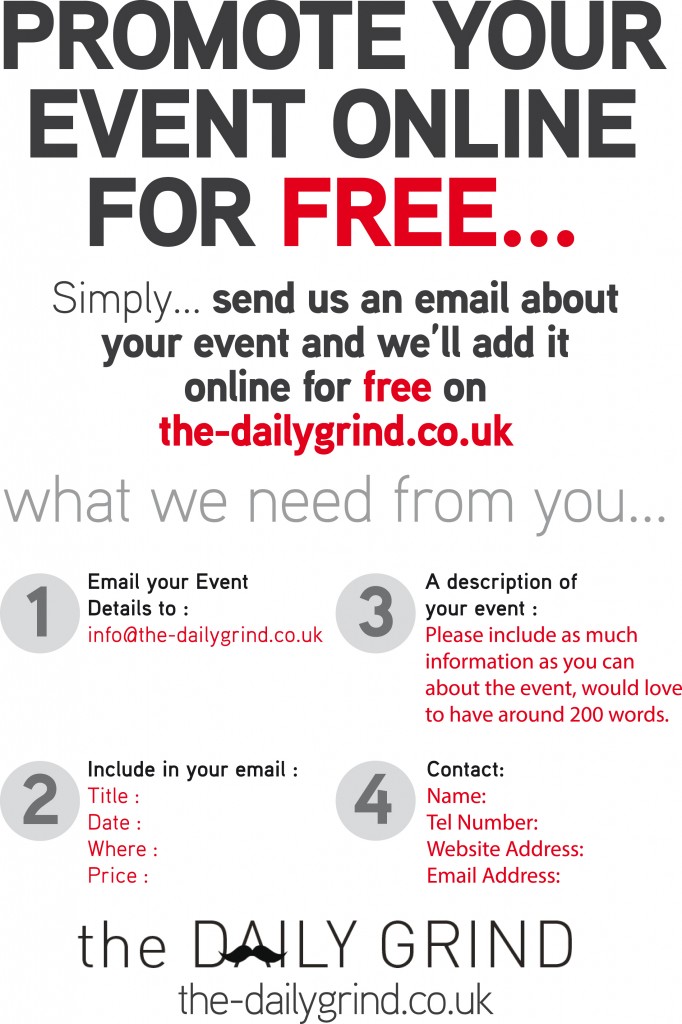 If you would like a little more exposure for your local event, just send us the details.
Event Details :
Title:
Date:
Venue:
Price:
Description:
To give your event the best possible chance online, we would love around 200 words (could be more) describing the event, what is it in aid of, what will people find there.
Contact Details:
Give us as much information you have or would like to have, remember that this will be online.
Send it To :
Me, Tim Capper at  email : info@the-dailygrind.co.uk