I had the opportunity this past week to visit a couple of local farmers markets in Suffolk this week and to be perfectly honest i came away enthused to get into the kitchen (my wife looks nervously on).
The food looked fantastic and i was shocked at the variety that these local farmers produce, or local shopkeepers and people produce from farm fresh produce available locally.
Suffolk has several top-quality farmers markets available to the public from which you can make purchases of fresh produce, cheeses, breads, wines, meats, sausages, ready-to-go meals, and even plants and flowers.
Local Farmers Markets, Suffolk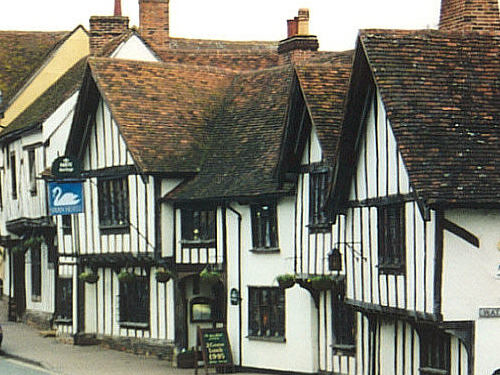 The Lavenham Farmers Market is held on the fourth Sunday of each month at Lavenham Village Hall. Hours are from 10 am to 1.30 pm and entry, as well as parking, are free. The Lavenham Farmers Market was awarded the title of Best Farmers Market in Suffolk in 2012 from the Suffolk Food & Drink Awards Committee. Vendors are also the very persons who produced what is being sold, so questions about your purchases will never be met with an "I don't know" or "I think so." This is extremely beneficial to those purchasing items who want only those which are organically grown.
Remaining Dates for 2013
August 25th
September 22nd
October 27th
November 24th
December 22nd
Sudbury Farmers Market. It is located at St Peter's, Market Hill, and held from 9.30 am until 2 pm on the last Friday of each month. Freshly caught fish, delectable pies, the tastiest ales, and many other items are available at the Sudbury Farmers Market.
Remaining Dates for 2013
August 30th
September 27th
October 25th
November 29th
December 20th
Wickhambrook Farmers Market is held on the second Sunday of each month at Village Hall in Cemetary Road, and features traditionally cut beef, pork, sausages and mutton, locally grown apple juice, honey, mushrooms, along with home-made cakes, and also crafts and plants.
The Barn at Assington is not only open every day, it has more than just a farmers market to offer those in Suffolk. From logs and kindling to a tranquil fishing lake with permits if Assington Barn is mentioned on 01206 263351, and also with an area for caravans situated behind the complex if booked in advance on 07803 500610. Other attractions at Assington Barn that may be of interest are the outside catering, Cream Tea Birthday Parties for Adults, Hen Parties and the Children's Farmyard Area. The Artisans Tea Room is also available with no reservations required except for parties over ten. Guests are also invited to look over the offerings at Little Gems Interiors and the Assington Plant Centre.
Parking at the Barn at Assington is always free, and hours are 9.00 am – 5.00 pm, Monday to Friday and 10.00 am – 4.00 pm on Weekends & Bank Holidays for the Assington Farm Shop. For the Artisans Tea Room, Little Gems Interiors & Assington Plant Centre, the hours are 10.00 am – 4.30 pm Monday to Saturday, and 10.00 am – 4 pm Sundays and Bank Holidays.
---
Afternoon Tea in Suffolk
As with the local farmers market, i was thouroughly impressed with the afternoon tea that we enjoyed at Kesgrave Hall Hotel.
Our friends who we were visiting suggested a treat late one afternoon and it really was a treat. If you are in the area, it is certainly worth a visit.
Afternoon Tea – Served between 3pm-5pm.
We serve a delicious 'proper' afternoon tea every day at Kesgrave Hall – sandwiches, scones with jam and clotted cream, and a selection of delicious cakes.
£16.50pp or £25.50pp with a glass of Champagne.
Afternoon Tea : www.milsomhotels.com/kesgravehall
---
Tim Capper loves promoting local events, foods and businesses he comes across. If you have found a hidden gem, send me the details to info@the-dailygrind.co.uk