This summer we decided on a stay-cation and planned a biking camping trip, the problem was how the heck do we get all our gear in one car. Buying a roof box and bike carrier for one weeks use seemed a little excessive. ( stay-cations shouldn't cost the earth )
The solution to the problem was a business called Big Bear Hire in Brigstock, Northamptonshire.  Big Bear Hire currently hire Thule Roof Boxes, Thule Cycle Carriers, Bike Box Alan Bike Boxes, Vango Airbeam Tents and a selection of trailers. They are also approved Thule Dealers – so if you would rather buy, they can certainly provide this option also.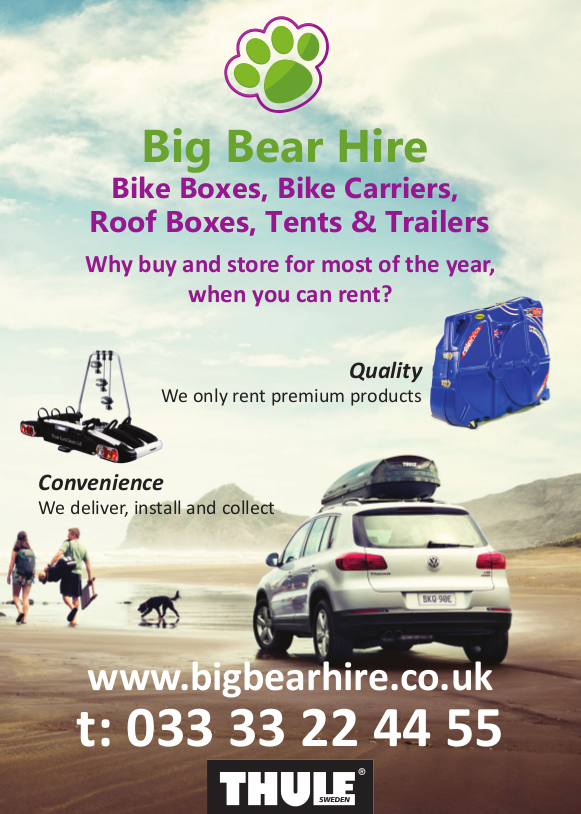 There cost scenario that we were up against, if you wanted to kit out your car with new Thule roof bars, feet and a box, you are looking at £700, plus then if you change your car, probably another £50-£80. We found that with Big Bear Hire, we could hire the roofbox bars and feet for £95 for the week, with free delivery, fitting and collection if you are within 10 miles, further then this, there is a small charge.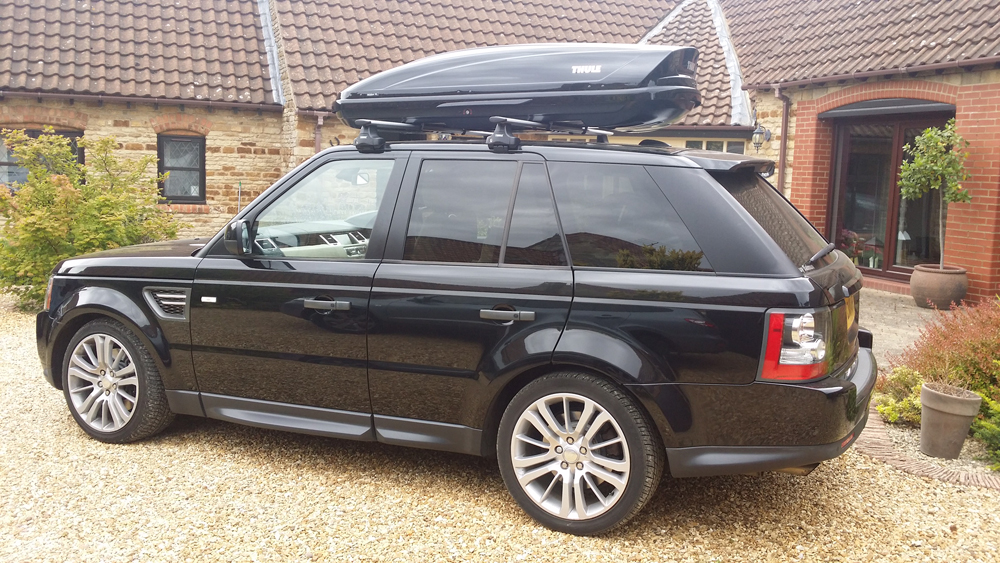 Big Bear Hire is perfect for:
someone wanted to try before they buy (Tents are a great example)
someone doesn't have the space to store a roof box for the 50 odd weeks of the year it wont be out of the garage
people who just dont want the hassle – they can afford to buy, but are time poor and if someone can do it all for them including fitting etc, all the better.