Beards: You can't ignore them, make you stand out, and they add that special touch of "manliness" that some people love. Yet a beard without proper grooming may be drawing the wrong kind of attention.
To be sure that you get the right kind of looks from people with your incredible beard, consider including these grooming tips in your "beauty" routine: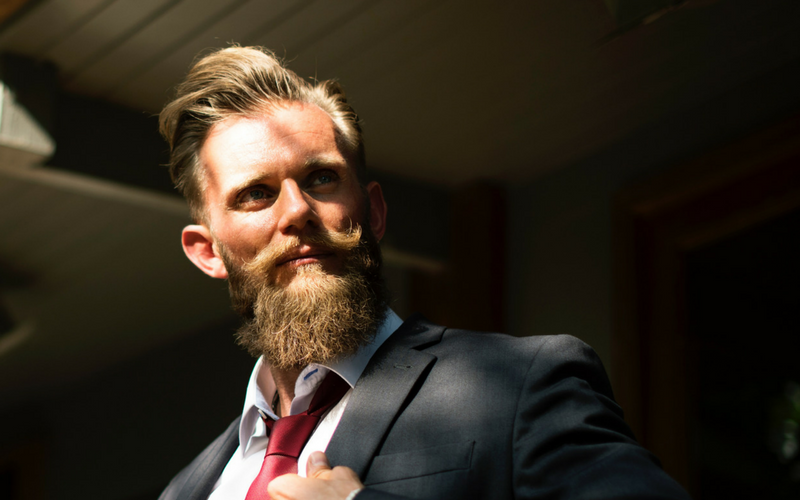 Take your time. Having a beard is a lesson in patience, both in growing it out and maintaining it. When you make a commitment to your beard, make sure to set aside time in your daily routine for its maintenance. Your beard deserves to look as handsome as you, so be sure to pay it due attention. It's worth waking up 15 minutes earlier to ensure that your beard gets it grooming before you set out for the day.
Use face wash. For a long time, men wouldn't pay so much attention to grooming, but nowadays men are realizing that they can look "pretty," as well. Especially with a full-grown beard, you want to make sure that you are cleaning your skin under the beard.
Your skin can easily get irritated when sporting a beard, whether because of hot weather or simply from not keeping your beard or face clean, so using a good face wash can make sure that your skin looks good which will ensure that your whole face looks good. An attractive beard with rough skin isn't the look you should be going for.
Use lotion on your face. With or without a beard, your face can get dry, especially in the winter. If you notice that your skin is feeling a bit rough and dry, don't be afraid of using lotion or some type of moisturizing wash. It's ok to have a soft face with that manly beard you have growing. While you may not want to use lotion on your face in the area where your beard is growing, a moisturized face complements your beard perfectly.
Use beard balm. A way to ensure that your beard isn't running wild-as if you didn't have a place to live-go ahead and use a bit of beard balm to keep those stray hairs in place. Some men even like to style their beards and beard balms can help you to do just that.
Wash your beard often. You'll be smelling your beard, trust me. To ensure that it smells amazing and looks great, you should make sure that you wash it as often as needed. Invest in quality shampoo and make sure that you clean your beard whenever it starts looking too greasy or perhaps starts smelling a little off.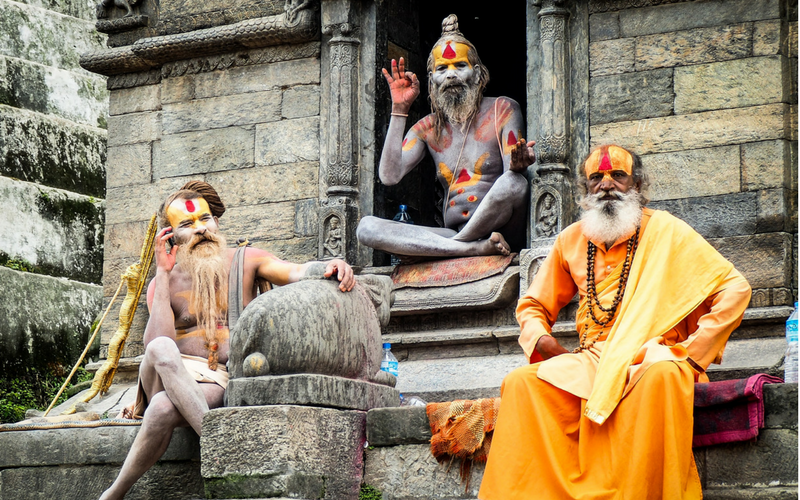 Use beard oil. While not every man will have this issue, you should think about using a quality beard oil if you see that your beard is getting a bit bristly and dry. Some brands like Mo's Bros offer excellent beard oils that will ensure a soft, lustrous, and maintained beard. While you may use lotion like we mentioned above for your face, you will want to use beard oil to both moisturize your beard, as well as your facial skin in that area.
Go to a professional for trimming. Part of keeping your beard looking beautiful is to trim it every now and then to avoid split ends and ensure optimal growth and beard health. Some men may have the skill to trim their beard to perfection, but to be sure that you end up with a perfectly groomed beard, you should entrust your beard into the hands of an experienced professional who will be sure to take great care of it.
Brush your beard. Some guys think that letting your beard be "as is" is perfectly fine and while this could be true for some lucky men, it's a good idea to brush your beard. Keep in mind that once a day is perfectly fine. You can use a brush if you like, but most men like to use a comb to avoid frizzing out their beards and do a better job at getting out any tangles that may have built up. A good time to comb your beard is during your grooming time when you're washing it or applying beard oils and beard wax.
Use moustache wax for stray moustache hair. Of course, you will most likely have a mustache with a full-grown beard and you don't want to forget that facial hair. A finely groomed mustache is glorious, but many men forget to pay attention to it and instead focus solely on their beard. While you are applying your beard wax every morning, go ahead and use some moustache wax on your moustache to ensure that it is as equally beautiful as your beard.
Men take on the idea of growing a full beard without realizing that it is a serious commitment-although one that is so worth it-and in a short amount of time they find themselves with beards that look like something from a homeless shelter.
The good news is that with a little bit of attention, some Mo Bro's grooming products, and help from the best barber shop in Corby, your beard will look as incredible as you imagined it would.