"It's the most wonderful time of the year" is here once again when children's eyes light up and infect us with their excitement and their dance of anticipation as they wait impatiently for Santa's arrival, or if you're in my camp, close your eyes and hope the mess disappears magically.
A season filled with sparkle, family, friends, hustle, parties, celebration, joy, food, merriment, and of course gifts and presents…. enough of that now!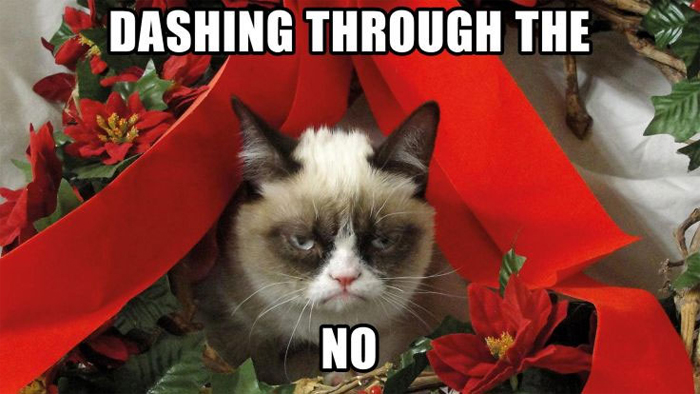 It is a forgone conclusion that the month of December creates a lot of garbage and packaging alone increases by more than twenty-five percent (25%) over the holiday season. Last year, in the Guardian's article Christmas, the most wasteful time of the year, Leah Borromeo reported:
"The UK produces nearly 300m tonnes of waste each year. It's estimated that every Christmas tree bought in the UK this year put end to end, would be the equivalent of a return trip to New York City. Combine that with the 4,500 tonnes of tin foil, the 13,350 tonnes of glass and enough wrapping paper to go round the equator nine times, and we're talking about a huge amount of rubbish – and that doesn't even touch on the gifts and gadgets that are chucked away because they're broken, old or ugly" (Borromeo. 2013).
There are ways however, to create a greener Christmas by adhering to the three pillars of environmental sustainability: Reduce, reuse, and recycle. Admittedly, it is more difficult for each individual to control the amount or the type of packaging used commercially. E-shopping is not a cure either since a product or gift still needs to be shipped.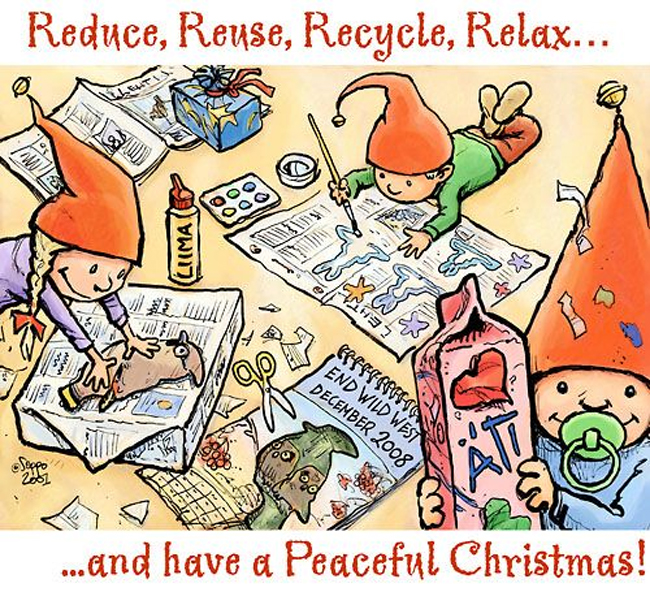 Recycling excess packaging is a key component as well as a collaborative effort to an ecologically friendly Christmas and there are some innovative ways to do it.
Reuse Domestically, Creatively or Donate
Almost all Christmas packaging is recyclable or reusable. Take some time to fold neatly any used wrapping paper instead of bunching it up. After removing plastic or metal items from boxes, flatten them for easier storage or recycling. Wrapping paper can be used for cleaning jobs and wiping household surfaces such as windows instead of using fresh paper towels… top tip, I use a touch of vinegar in water for windows, works a treat but your hands are a little smelly.
Creative home projects for the entire family like making paper Mache masks, posters, artwork, decorations, origami, or funny comics, gifts for friends, books covers, or notebooks and other personalized items are great ways that stimulate fun, and for a party pooper like me it was actually fun.
www.101craftideas.com/craft-ideas/78-paper-mache-figures
Senior living facilities are constantly looking for new ways to encourage residents to participate in fun, healthful, and creative crafts and activities that engage their bodies and their minds and require donations of everything from the paper to the ribbons and even small pieces like beads or buttons from discarded or neglected toys.
There are a number of fundraising initiatives at local schools that promote recycling as way for them to raise money for their school, for charity, and to champion environmental awareness and education throughout the community.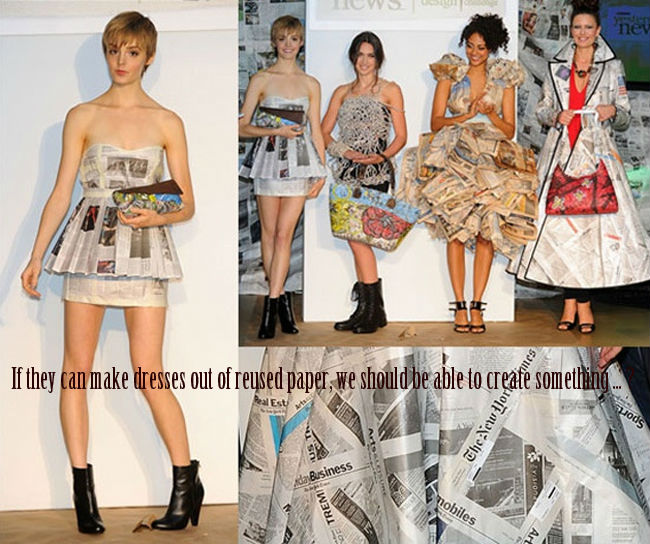 Make or Bake
Making or baking your own gifts is a great idea and another way to get the entire family involved, and they can be decorated with discarded ribbons, paper, and bows. Instead of throwing away all the gift wrap, paper, and packaging, store it or shred it in order to reduce the amount of virgin paper that will be used the following year. Once saved, it can be reused as wrapping, stuffing, or packaging for parcels sent next year, just remember to remove the Label.
Smart Shopping and Shipping
One of the first things to consider is what to purchase as gifts and perhaps how to mail them. An excessive amount of material including paper and plastic are used by the plethora of gift and toy producers as both protection and advertising or require additional materials for shipping. Moreover, search for products made and delivered with post-consumer, eco-friendly, or recycled materials.
However, to reduce their overall impact on the environment, consider using the services of a packaging and shipping firm that is a role model of going green. Keenpac, an innovative packaging company devoted and committed to their strong code of ethics addresses all ecological concerns by designing responsible products that minimise environmental impact.
Garden and Pet Friendly Alternatives
Composting biodegradable paper not only reuses the paper and packaging but also revitalises the garden. Local hardware stores have do-it-yourself compost systems that are easy to start and that will continue to benefit the environment in the long term.
Check Out: www.recyclenow.com